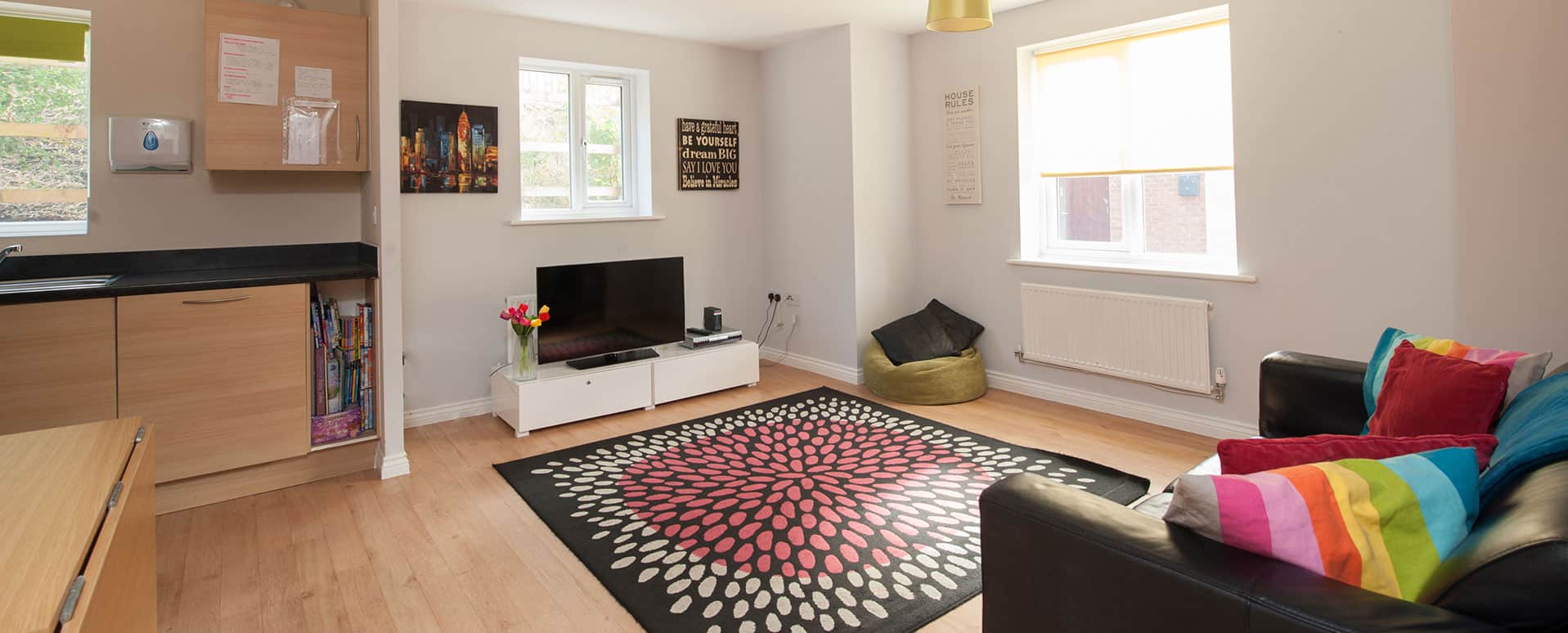 Everything you need, all under one roof
Just imagine a rewarding
career with progress
Welcome to Wellspring Apartments
| | |
| --- | --- |
| Age Range: | 16+ |
| Purpose: | All client groups |
| Beds: | 4 |
| Download: | |
As part of our transitional support, Wellspring Apartments provide young people with the chance to experience independent living and help them develop life skills that will equip their journey towards adulthood.
We offer a fully equipped ground floor apartment with wheelchair access which is well planned and designed. The bathroom also has a wet floor shower facility and the apartment offers safe flooring throughout.
Young people can plan their stay and are encouraged to organise their own activities with access to staff as and when required. Support can either be provided by our Hub, Support service or purchased separately by the family from an existing provider. As part of this independent living project they are also supported in planning their own shopping, preparing meals and carrying out household chores to help maintain the flat and give them confidence in carrying out everyday tasks.
You can access this service through our dedicated 'Hub' team who will undertake an assessment of a young adult and work with key individuals to inform them of the process involved.
The accommodation can be rented on an overnight basis and can be funded through individual budgets.
To find more residential facilities like this in your local area click here.