Cook – Young Adults Residential Service
HOURS

LOCATION

CLOSING DATE

30
31st May 2022

QUALIFICATIOONS (IF REQUIRED)

SERVICE AREA

SALARY

£9.55 - per hour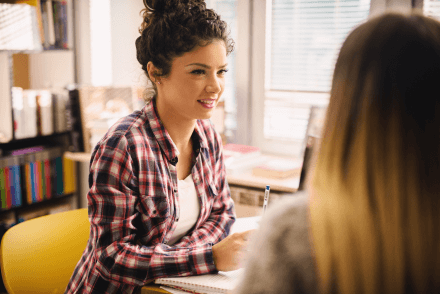 Cook – Part Time – 30 Hours
Are you looking to work for a company who genuinely care about you, as much as the children and young people within their care? Well, you've found us! Please read on….
This Cook role offers a salary of £9.55 per hour, and a superb Benefits package including:
Benefits
• 28 days holiday (Pro Rata)
• Free DBS
• Long service enhanced holiday entitlements
• Funded 'Blue Light' card shopping discounts
• Contributory pension scheme
• Death in service life cover
• Refer-a-friend rewards scheme
• Annual awards
• Health cash-back cover
• Employee assistance program including support line
As the Cook, you will be working for a Unique Organisation, Progress Care. We have been established for 22 years and are known throughout the industry for giving the most outstanding service and care, to the children and young people we support. You will be a valued and respected member of our team – want to be part of this? – Call us now!
Job Role:
To be an amazing Cook!
To provide a well-balanced and nutritious meal for all the Young People living at the home. To ensure menus are well planned and balanced to meet their dietary and cultural needs and intolerances.
Duties:
• To devise a weekly menu in line with our young people's needs and requests.
• To prepare high quality, nutritious cooked meals from fresh ingredients on a daily basis.
• To prepare suitable food for consumption for days when not working. This can be food which can be reheated or defrosted and easily prepared.
• To be creative in trying out a range of hot meals/snacks daily meeting cultural and diversity needs.
• Sensitivity towards young people's individual dietary/intolerances/cultural needs and to be able to prepare meals accordingly.
• To ensure mealtimes are as smooth and enjoyable as possible
• To clear up and wash dishes and kitchen area after the meal has been eaten.
• An awareness and understanding of allergies in foods that may be harmful and to manage the risk posed.
• To ensure food budgets are adhered to at all times.
• To plan and prepare food for day trips out, birthday celebrations, training sessions, meetings etc as required.
Kitchen Maintenance:
• To ensure the kitchen area is kept clean, tidy and hygienic at all times.
• To undertake a deep clean of the kitchen area at least once per week including wiping down of surfaces, cleaning of cupboards, fridge, appliances etc
• To maintain and update Safer Food Records and any other records in line with food safety and company policies and procedures.
• To update manager of any damage to equipment and the need for any crockery, kitchen appliances etc.
Additional Requirements:
• To undertake training as necessary to fulfil the requirements of this role.
• To maintain confidentiality at all times.
• To adhere to company policies and procedures at all times
• To undertake any other duties as required by the manager within the scope of the post. To carry out support tasks in accordance with the care plan and behaviour support plans of the service user.
Complete the the interactive application form to apply. If you have any issues in completing the application form please
email recruitment@progresscare.co.uk