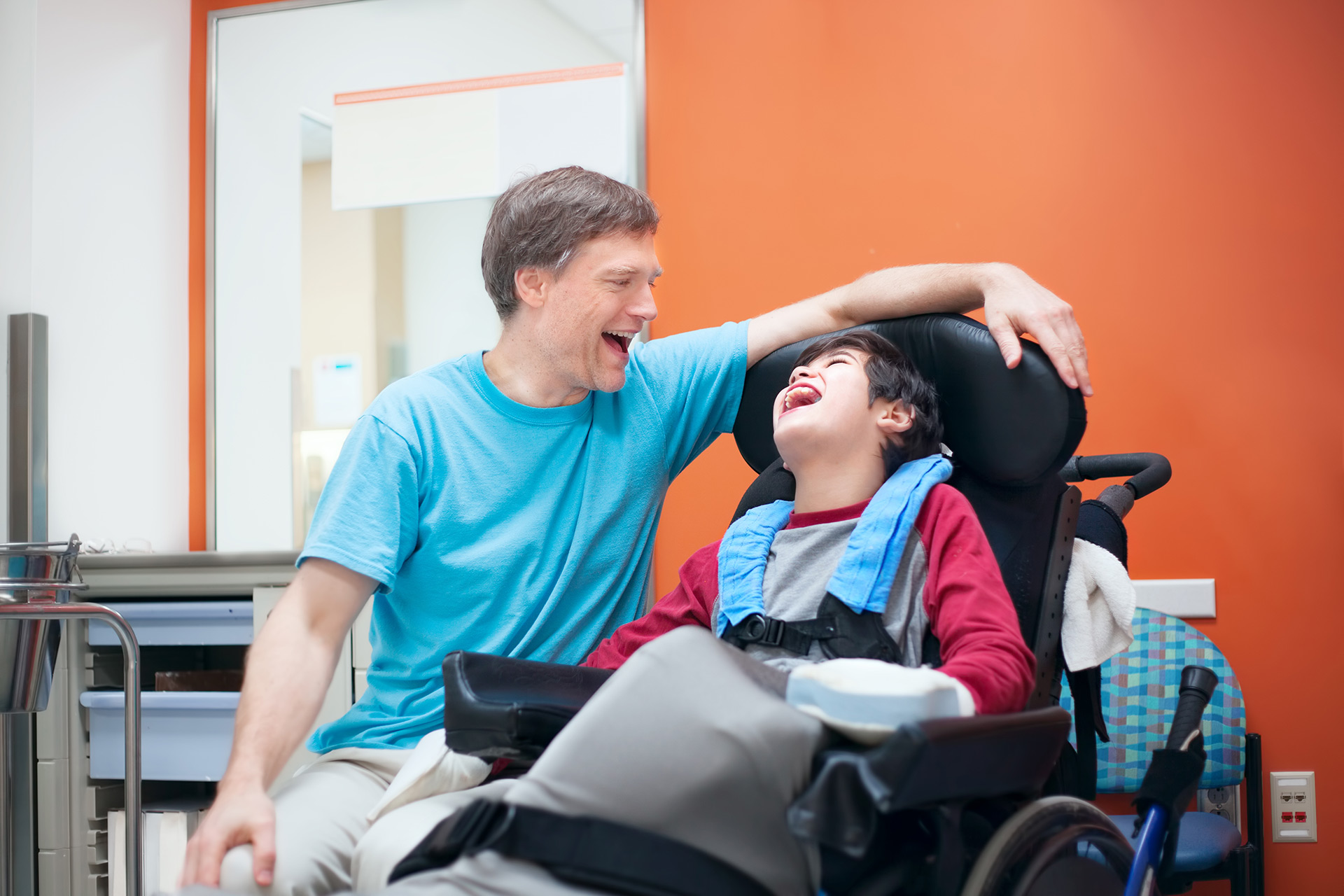 Enjoying your Life, the Way you Want
Community support, home support, short breaks and so much more. The Hub by Progress brings you a complete range of services that help children and young adults with disabilities get the absolute most from life.
About the hub
Designed and shaped by our experiences and those of the people we support, The Hub provides people with disabilities access to unique range of services, all in one place.
Because all services are delivered by Progress, users benefit from consistent support from the same committed team, wherever they are and whatever they're doing. This familiarity and trust doesn't just help develop skills more quickly, it makes life easier and more enjoyable for everyone involved.
The Hub gives you the opportunity to work with our experts and your advocates to create a unique support plan from a 'one stop shop' of services suitable from birth to 25. Our services can be purchased privately or paid for with personal budgets or via a referral by a lead professional.
Call us today on 01902 561 066 to discuss your story or enquire here.
Testimonial
View one of our testimonials below.
When I have annual leave and I have been off for a couple of weeks I miss it. I can't wait to get back and see the children.
Kim
General Enquiries
Fill in this quick enquiry form and one of our friendly team will call you back to make the necessary arrangements.
``I joined Progress in March 2015. Before I joined, I lacked confidence and struggled to come out of my comfort zone, travel on my own, or work independently with children. With the support and encouragement of my line managers, I was given the appropriate training. In time, my confidence has grown as have my communicational skills.``

Nadia Karim - Progress Staff Member
``Our aim within Progress is to give new dreams that be achieved through, love, care consistency and planning, they may seem unimportant to some but not to us. A young person who is able to dress themselves, complete a new task or say a new word is music to our ears. These are the dreams that Progress offers using our four core values, Trust, Care, Respect and Progress.``

Senior Residential Support Worker - Children's Residential Home
``My reception, and the hospitality and assistance I have received have always been excellent. It is always a pleasure to work with the staff.``

Representative - Training to Care
Staff make a positive impact on young people's lives. In the words of one parent:
``There's been such an improvement from where we were last year. He now attends school, his behaviour is much calmer and staff have given me advice on how to manage him at home. I've got a whole new outlook.``

Extract from OFSTED Report February 2017
``From my experience the homes feel truly 'homely' and the standard of care I have seen provided has been excellent. A good team does not exist unaided. They have always appeared to be confident and well supported by yourself. I have seen examples of your dedication and commitment to the young people and the staff``.

Yvonne K E South