Our priority is to make sure they enjoy their stay with us.
The Making of a Deputy Manager
In the heart of Progress Children's Services, a pivotal figure shapes the daily experiences of the children at one of the homes. Cosmos has spent a year in this demanding role, steering through challenges and celebrating victories. In an exclusive interview, Cosmos provides a candid glimpse into his responsibilities, the daily routine, and the profound impact he seeks to make. 
As Cosmos commutes home after a long day, the mood in his car is often upbeat and celebratory. Reflecting on his post-work rituals, he shares, "Once you finish, you just don't give yourself time to process a lot of things. It's that one-hour drive where I have some conversation with my family. When I get home, I have my own time to cook, watch TV, and unwind." 
While he now has a full grasp of the tasks expected of him as a Deputy Manager, Cosmos did not start in care.
Originally from the beautiful and peaceful city of Kumasi in Ghana, Cosmos studied pharmacology at the University of Wolverhampton. His journey, however, took an unexpected turn that set the stage for his current role at Progress. A stint as a waiter in a restaurant marked his post-university phase, a period driven by the need to pay the bills.
"When you finish university, reality hits," Cosmos recalls. It was during this phase that he found himself working as an autism tutor, a role that would set the stage for his impactful career at Progress.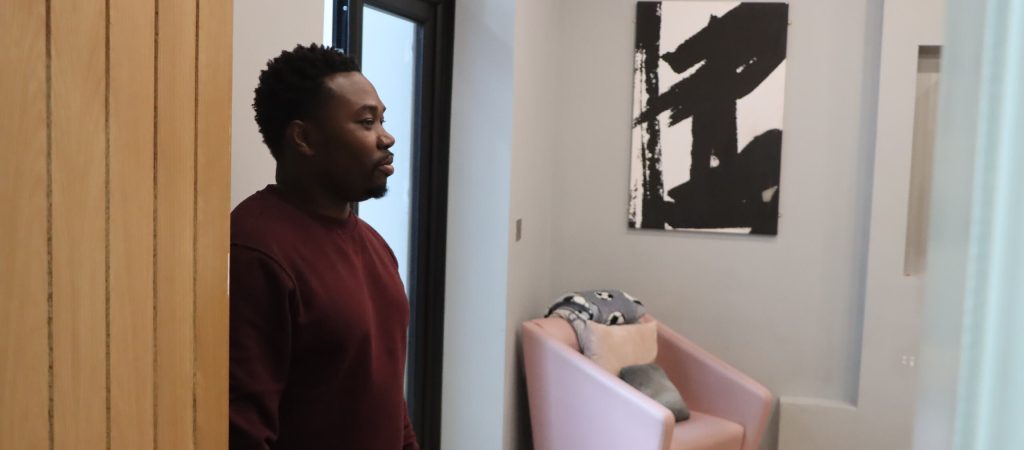 Embracing the Unpredictability
Every day is different, and that's what makes it interesting.
Describing an incident at a hospital, Cosmos reflects on the unpredictability of the job. "It was fairly complex, but amidst the challenges, we found ourselves laughing at some of the things that were happening. The excitement in the fact that every day is different is what brings me back every single day." 
In his role as Deputy Manager, Cosmos is not confined to a fixed routine. "You can't really have a daily routine in this home," he explains. "Some Mondays, I'll come in with a plan, but circumstances like sick calls or staff shortages can change everything. Flexibility is crucial." 
Cosmos emphasizes the importance of ensuring the well-being of both the staff and the children. "Our priority is to make sure they enjoy their stay with us. If we have staff shortages, as managers, we step in to ensure the young people are supported and engaged in activities."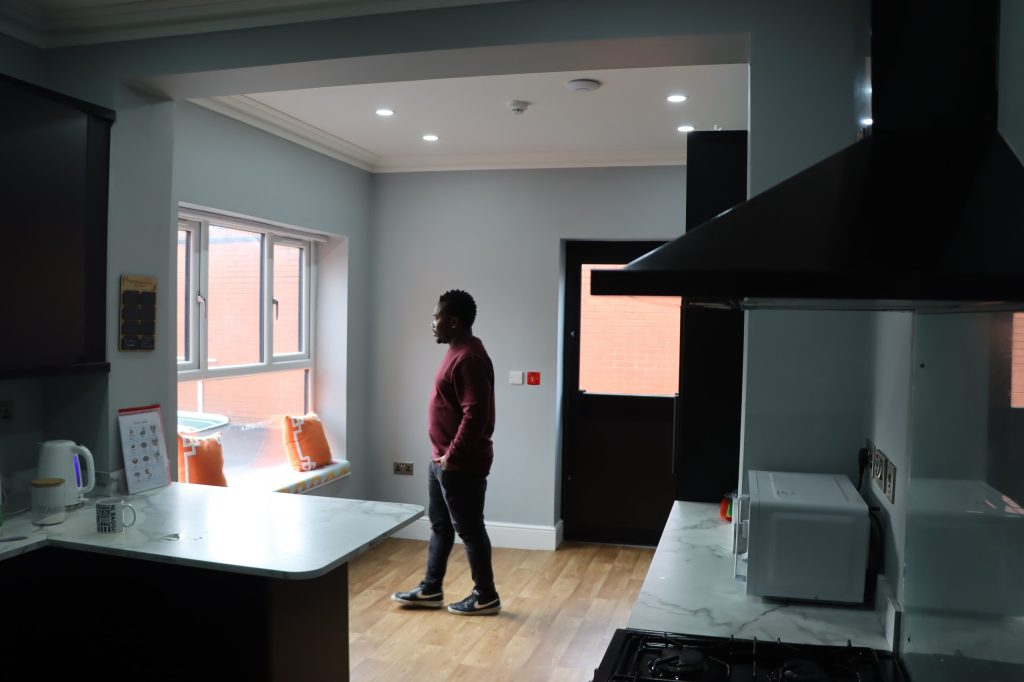 The excitement in the fact that every day is different—that's what brings me back every single day. Always happy to be here with the people I work with.
Proudest moment and future ambitions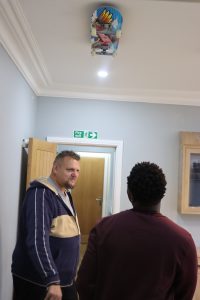 As he reflects on the impact of his work, Cosmos shares a proud moment. "Seeing the progress of the young people is the biggest achievement. One of them is now in full-time education, which seemed impossible initially. It feels like our efforts are making a difference."
Looking to the future, Cosmos envisions becoming a registered manager but acknowledges the timing must be right. "It's a career path you can build for yourself. I've seen the progression of people who've achieved what they set out to do. It's about putting in the effort."
Despite the challenges, Cosmos finds joy in his work. "The excitement in the fact that every day is different—that's what brings me back every single day. Always happy to be here with the people I work with."
As Cosmos steps into his second year at Progress Children's Services, his focus remains on achieving a full house of young people, upgrading Ofsted ratings, and ensuring the right people and support are in place. Reflecting on his journey thus far, Cosmos acknowledges the supportive environment at the home and the opportunities for growth.
Danielle, Cosmos and Steve: A Harmonious Partnership
Dani, the Registered Manager for the home, sheds light on the integral role played by Cosmos in creating a supportive and homely atmosphere within the home.
"Cosmos is very calm and very collected in stressful situations," Dani notes. She highlights Cosmos's ability to assess situations calmly and thoughtfully before taking action—a crucial skill in dealing with the unpredictable nature of the young people under their care.
Cosmos's upbeat demeanour radiates positivity throughout the staff and children, contributing to the creation of a homely atmosphere. Dani praises his happy-go-lucky nature, stating, "He's always happy. You know, he's a very happy guy, and that transmits to the staff and the children, creating quite a homely atmosphere just from his own nature."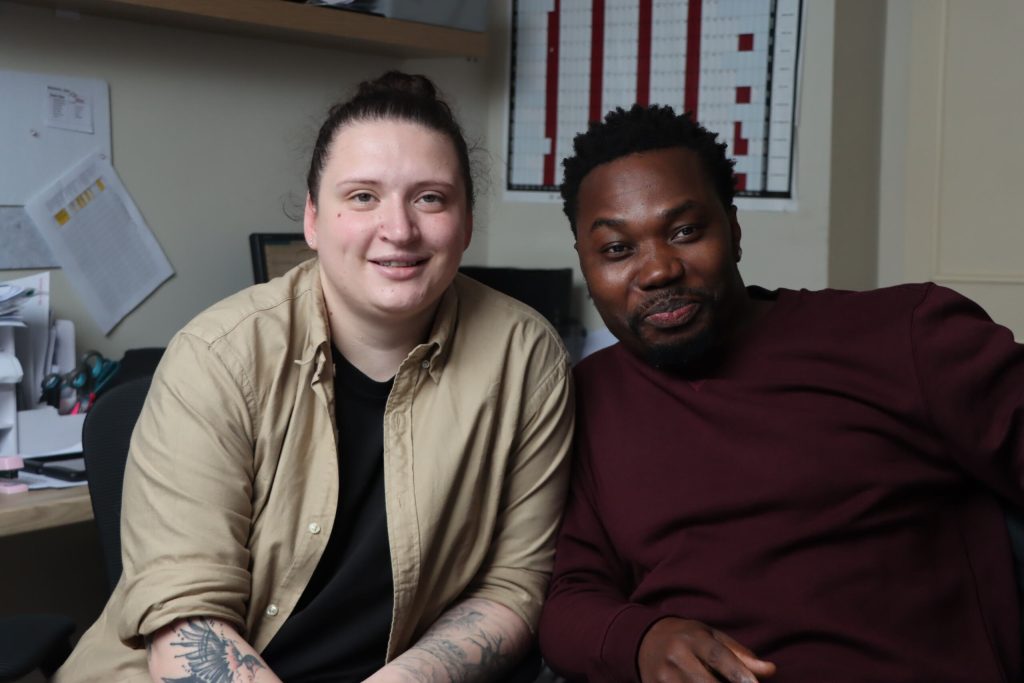 Having worked together for a significant period, Dani recognizes the complementary nature of their traits. She sees their partnership as a balancing act, with Cosmos's experience in handling challenging children being a valuable asset. "His experience really role models down to the newer staff," Dani acknowledges. 
When the opportunity for the Deputy Manager position arose, Dani didn't hesitate to recommend Cosmos for the role. "I felt that because of our past and the partnership that we've got, that he would have just settled into that role very well," she explains. Dani appreciates Cosmos's willingness to embrace challenging situations, a quality that aligns with their shared ethos of reaching out to children who face difficulties finding a home. 
Despite the demanding nature of their work, Dani emphasizes the importance of assisting children who may not have other options. "We don't just want to help the children that have options, but the ones that don't sometimes," she says. In this aspect, Dani sees a natural alignment between herself and Cosmos, as well as with Steve, another key team member. 
In their collaboration, Dani and Cosmos bounce ideas and energies off each other seamlessly, creating a harmonious working relationship. "I think we just bounce off each other quite well," Dani concludes, emphasizing the strength of their partnership in navigating the challenges and pursuing their shared mission of providing a nurturing environment for the children at the home.
There is a similar career opportunity for a Deputy Manager. Find the details here. For other available positions at Progress, click here.